Wed, 07/06/2022
Gabriel Dantray Curry, a 33-year-old Edgefield County man, was found guilty of the murder of his cousin, Dakota Calhoun, by an Edgefield County jury last week.  The Honorable Courtney Clyburn Pope presided over the trial of this case and sentenced Curry to thirty-eight (38) years in prison. Under South Carolina law, murder is classified as a "no parole" offense and Curry will have to serve this sentence day-for-day. 
Following the trial, Solicitor Rick Hubbard said, "This was an extremely challenging case that took a lot of hard work on the part of the prosecution team and law enforcement. We hope the conviction brings closure and healing for the family."
On October 9, 2018, Curry shot and killed Dakota off of Sandy Springs Road in Trenton in Edgefield County. On October 10, 2018, Dakota's family reported him as a missing person to the Edgefield County Sheriff's Office. It was reported by the family that Dakota was last seen and heard from on the afternoon of October 9th. Dakota's mother allowed Dakota to borrow her vehicle and her cell phone that afternoon with instructions to be back by 5 p.m. to assist her at work. Evidence at trial revealed that Dakota picked up Curry that afternoon and they ran errands together. Dakota's mother testified that when she last saw her son, he stopped by her job for some money and Dakota was going to drop off Curry at his home in Trenton. Dakota was last captured on video surveillance at 4 p.m. at the gas station near his mother's job getting gas with Curry. Dakota never showed back up at his mother's job that evening, which was unusual.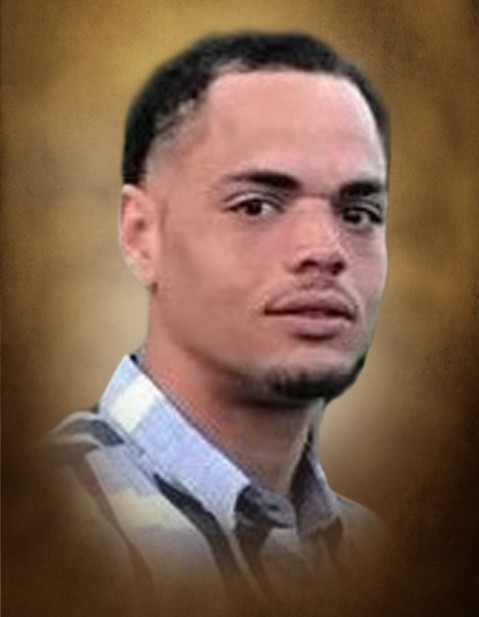 On the morning of October 10th, Dakota's mother was able to receive tracking information for her vehicle and that information was relayed to the police. The vehicle was located that afternoon off of Sandy Springs Road and Dakota's body was located on the opposite side of Sandy Springs Road a couple of hours later. When Dakota was located, he was wearing the same clothes he was last captured on store surveillance wearing with one of his pockets inside out. Dakota's body was located approximately a mile from where Curry lived.
After initially avoiding speaking to the police on October 10th, Curry lied to the police. Curry stated that Dakota dropped him off around 5 p.m. on October 9th. Law enforcement also found a receipt for food from Burger King in the recovered vehicle. When Curry was questioned about that, he denied going to Burger King. Curry also denied driving the vehicle. Video of Curry's statement to the police that day was played for the jury.
During the course of the investigation, law enforcement recovered surveillance videos from local establishments. The video recovered from Burger King revealed that Curry was the only person in the vehicle less than 30 minutes after Dakota was last seen. The jury also had the opportunity to watch Curry driving the vehicle into a gas station next to the Burger King. 
An autopsy was conducted by forensic pathologist Dr. Janice Ross who was able to testify at trial that Dakota died from a single gunshot wound to the back of the head. South Carolina Law Enforcement Division's crime scene unit processed the crime scene and located a single shell casing near Dakota's body in a wooded area off of Sandy Springs Road. The crime scene unit also collected the steering wheel cover from the vehicle for forensic testing. 
During the trial, a gunshot residue (GSR) expert testified that GSR was located on the steering wheel cover collected from the vehicle. Testimony at trial also included a witness who observed Curry throwing a small handgun into the woods the day after Dakota was killed. The jury also heard expert testimony offered by an FBI agent about location information of Curry's phone as well as the phone Dakota was using that afternoon belonging to his mother. The expert was able to place the two together that afternoon. The cell phone location information placed Curry in the area of the crime scene when the murder was believed to have occurred. Curry's cell phone location information also contradicted his statement to the police.
Assistant Solicitor Erik Drylie and Senior Assistant Solicitor Sutania A. Fuller handled the prosecution of this case on behalf of the Eleventh Circuit Solicitor's Office. The investigation was led by the Edgefield County Sheriff's Office Investigator Jimmy Smith, who has since passed away. Lieutenant Chase Harley greatly assisted in the trial preparation of this case. Assistant Solicitor Drylie remarked, "This conviction was only possible because of the hard work of the Edgefield County Sheriff's Office in meticulously reconstructing Dakota's final day." During the sentencing hearing, family members addressed the Court. Dakota's mother expressed to the Court how hard it is to lose a child. 
Curry has prior convictions for robbery and has been transferred to the South Carolina Department of Corrections to immediately begin service of his prison sentence.