Fri, 05/06/2022
Eleventh Circuit Solicitor Rick Hubbard praised his staff for their work last month. "Our office continues to work hard to resolve a number of pending cases in the Eleventh Circuit. We have been able to see improvement in our docket as we work tirelessly to resolve the backlog of cases due to the pandemic while we seek justice. Last month, a number of offenders received an active prison sentence for their criminal behavior in our Circuit." A few of these offenders are highlighted below.
---
Jordan Steven Lee, 22, pled guilty for his involvement in an Armed Robbery and was revoked on probation resulting in a fifteen (15) year active prison sentence. The Honorable Debra R. McCaslin presided over this case. Lee also pled guilty to a gun possession charge and a drug possession charge. Lee also pled guilty to two counts of Assault and Battery by Mob – one in the second degree and the other in the third degree – that occurred while he was housed in the Lexington County Detention Center. Lee received a twelve (12) year sentence on the robbery and the Assault and Battery by Mob in the Second-Degree charge along with a consecutive three (3) year sentence on his probation revocation.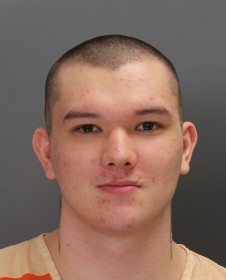 On January 7, 2021, Lee orchestrated a robbery using Facebook. The victim in this case listed two cell phones for sale on Facebook and Lee expressed interest. Eventually, there was an agreement to meet up in the Swansea area of Lexington County. The victim reported that Lee and another individual approached his vehicle and while discussing the phones, a handgun was presented and the phones were demanded. The victim reported handing over the phones and speeding away. He heard gunshots while he was leaving the area. The incident was immediately reported to law enforcement. During the course of the investigation, Facebook records were obtained that corroborated the victim's account of what took place. Lee also messaged another individual the details about the incident to include his intent to commit a robbery moments before it occurred. The victim was able to positively identify Lee and other witnesses reported to law enforcement that Lee was involved in this robbery.
The sale of goods online is extremely popular and it is encouraged that everyone completes these transactions as safely as possible. The facts of this case are not uncommon. Back in 2016, the Lexington County Sheriff Jay Koon announced that "one of the best ways to reduce your risk in these types of transactions is to designate a safe place to meet. The Lexington County Law Enforcement Complex, located at 521 Gibson Road in Lexington, is one such place. Buyers and sellers of online transactions are welcome to meet in our parking lot to safely complete sales."
In October and November of 2021, Lee participated in two separate assaults on another inmate housed in the Lexington County Detention Center. The first incident was an assault and battery by mob in the third degree and the second incident was assault and battery by mob in the second degree. In May of 2018, Lee was arrested and a gun was found in his possession. In June of 2019, Lee was arrested with a quantity of methamphetamine.
Senior Assistant Solicitor Sutania A. Fuller handled the prosecution of this case along with Assistant Solicitors Luke Pincelli and Russell Parker. The Lexington County Sheriff's Department, Columbia Police Department, and the Department of Probation, Pardon, and Parole were all involved in the investigation of Lee's charges.
---
John Wayne McFatter, Jr., 31, was sentenced to twelve (12) years in prison by the Honorable Walton J. McLeod, IV, following his guilty plea to Kidnapping and Burglary Second Degree Violent. Under South Carolina law, kidnapping is classified as a violent, most serious, and "no parole" offense. The burglary is classified as a violent and serious offense.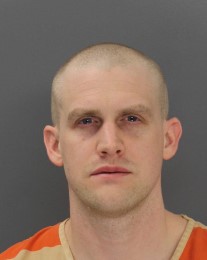 On November 14, 2020, two college-aged sisters were awoken in the early morning hours at their home on Edmund Highway in Lexington to a strange man, later identified as McFatter, rummaging through their cabinets. When they confronted him, McFatter held them at knifepoint before taking their car and fleeing.  McFatter was arrested that same evening in Irmo where he was found with the stolen vehicle.  McFatter was identified out of a photo lineup by the victims.
The case was investigated by Lexington County Sheriff's Department. McFatter had previously been convicted of Burglary in the third degree, multiple stolen vehicle charges, and failure to stop for blue light charges. 
Assistant Solicitor Luke Pincelli handled the prosecution of this case and remarked that these facts are "everyone's worst nightmare." 
---
Danielle Amber Dutton, 38, was sentenced to ten (10) years in prison by the Honorable Debra R. McCaslin following his guilty plea to Trafficking in Methamphetamine 28 to 100 grams. Under South Carolina law, trafficking in methamphetamine is classified as a violent and serious offense.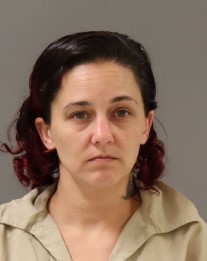 In January of 2021, Lexington County Narcotics Enforcement Team (NET) investigated Dutton for suspected trafficking of narcotics from Atlanta, Georgia to her residence in Lexington County. On January 5, 2021, Dutton and other individuals known to have active warrants were observed leaving Dutton's residence. NET Team investigators apprehended these individuals and Dutton. From these contacts, NET team conducted a follow-up investigation at Dutton's residence. Officers detected an odor of marijuana coming from the residence and obtained a search warrant.
During the execution of the search warrant, NET team located over 400 grams of suspected methamphetamine alongside personal items belonging to her. Drug analysis later confirmed the substance to be methamphetamine.
Dutton's prior criminal record includes a 2017 conviction for driving under suspension, 2018 conviction for driving under suspension, 2019 conviction for possession of methamphetamine or cocaine base 1st offense, and 2021 convictions from the State of Georgia for theft by receiving stolen property, possession of a firearm during commission of or attempt commit certain felonies, and driving while license suspended or revoked.
Assistant Solicitor Kyle Smith handled the prosecution of this case.
---
Jennifer Robinson Kennedy, 40, was sentenced to seven (7) years in prison by the Honorable Walton J. McLeod, IV, following her guilty plea to Possession of Methamphetamine with Intent to Distribute.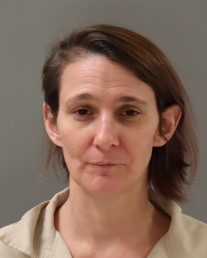 In early 2021, multiple drug overdoses requiring hospitalization occurred in Edgefield County.  Law enforcement officers with the Edgefield County Sheriff's Office responded to these overdoses, and through an investigation learned that Kennedy may be the source of the drugs.  In the weeks and months following the overdoses, officers worked diligently to surveil Kennedy and collect evidence of her illegal drug dealings.  It is believed that Kennedy was a major source of multiple dangerous drugs in Edgefield County, including methamphetamine, fentanyl, and heroin.  Prior to her guilty plea, the 2021 Edgefield County Grand Jury handed down multiple drug offense indictments against Kennedy
Assistant Solicitor Doug Fender handled the prosecution of this case.
There are resources available for anyone experiencing substance abuse issues. For information on how to access help, treatment, or information, contact the South Carolina Department of Alcohol and Other Drugs Abuse Services at 803-896-5555.
---
Curtis Jackson, Jr., 66, is a serial property crimes offender that was sentenced to seven (7) years in prison by the Honorable Walton J. McLeod, IV, following his guilty plea to one count of Property Crime Enhancement and Burglary Second Degree Violent.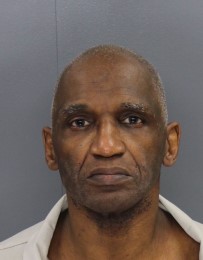 Jackson was involved in multiple property crimes in March of 2020 where he stole items from front porches in the Cayce area of Lexington County including packages, and entering into attached garages during the nighttime hours stealing yard maintenance equipment.  The investigating detective from Cayce Police Department was present at sentencing. He shared with the Court his knowledge about Jackson for many years and that although the theft of these items might appear trivial, it caused financial hardships for the victims because they had to replace lawn mowers, weed eaters, and other small items he could easily carry away.  During the investigation, law enforcement collected information from neighborhood watches and citizens' ring doorbell camera footages that assisted with solving these cases. 
Senior Assistant Solicitor Angela Garrick Martin handled the prosecution of this case and at sentencing expressed to the Court that Jackson had an extensive criminal history dating back to 1980. Jackson's last larceny conviction was in 2016 and he received a six-year active prison sentence. 
---
Levette Omega Gladden, age 25 from North Charleston, was sentenced to five (5) years for the murder of Edward Nathaniel Walker that occurred on January 28, 2018, in the West Columbia area of Lexington County after a week-long bench trial before the Honorable Clifton B. Newman. Although prosecutors argued malice existed to support the charge of murder, Gladden was found guilty of the lesser charge of Voluntary Manslaughter. This charge is classified as a most serious and violent offense.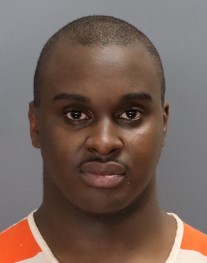 Walker, who was an invited guest of Gladden's brother, was confronted by Gladden in the upstairs area of the apartment located off Platt Springs Road. Gladden shot Walker, who was unarmed, multiple times and once while Walker fled down the stairs prior to Walker jumping from a window to escape. Walker's body was found lying in a neighboring yard. On the day of the shooting, Gladden gave three statements to law enforcement admitting to the shooting stating he shot Walker because "he didn't want to fight."
The West Columbia Police Department conducted the investigation of this case. Senior Assistant Solicitor Rhonda W. Patterson and Assistant Solicitor Russell Parker handled the prosecution of this case.
---
Martel Dekarlos Gaddis, 39, was sentenced to four (4) years in prison following his conviction by a Lexington County jury of two counts of Assault and Battery in the First Degree. The Honorable Walton J. McLeod, IV, presided over this trial and imposed the sentence.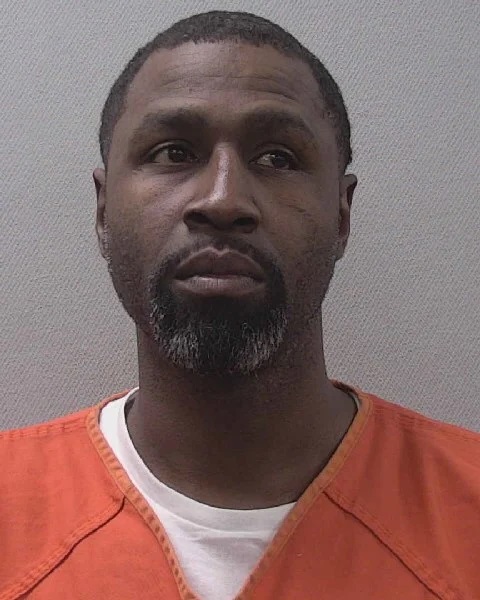 On August 11, 2017, at approximately 11 p.m., the victims were in their truck travelling home on Emmanuel Church Road.  As they approached the intersection of Emmanuel Church Road and Kitti Wake Drive, a gold, 4-door Crown Victoria came flying up behind them and began tailgating them.  Once they arrived at the stop sign, the Crown Victoria bumped the back of the victims' truck.  The driver of the Crown Victoria was identified as Gaddis. Gaddis then drove around the victims' truck and pulled over on the side of Kitti Wake Drive. Gaddis then exited his vehicle with his 40-caliber handgun and fired 6 shots in the direction of the victims.
Gaddis was caught by deputies with the Lexington County Sheriff's Department shortly down the street from the intersection.  Gaddis was in the gold Crown Victoria with his weapon in his driver's seat, loaded with multiple rounds of ammunition. During the trial, one of the victims testified identifying Gaddis as the shooter.
Assistant Solicitors Kelly Oppenheimer and Kyle Smith handled the prosecution of this case.