Mon, 04/04/2022
Vincent T. Shivers, age 52, received a sentence of seventy five (75) years in prison following his conviction for murder in the shooting death of his girlfriend, on or about September 2nd, 2019. Circuit Court Judge Debra R. McCaslin imposed the sentence following a jury trial which began on March 21st in Lexington County. The jury returned a guilty verdict on charges of Murder and Possession on a Weapon during Commission of a Violent Crime on Tuesday, March 29th. Shivers is not eligible for parole.
This case was prosecuted by Eleventh Circuit Deputy Solicitor Suzanne Mayes and Assistant Solicitor LeAnna McMenamin. This case was investigated by Sgt. Nick Burt and numerous members of the Lexington County Sheriff's Department (LCSD).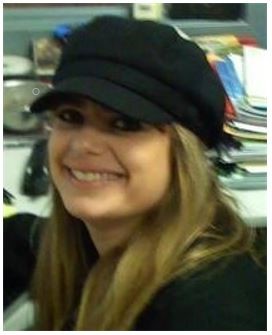 Eleventh Circuit Solicitor Rick Hubbard stated "this was a brutal crime committed during an act of domestic violence. We continue our efforts to aggressively prosecute crimes of violence and ensure the safety of families in our community."
On the morning of September 3, 2019, the Lexington County Sheriff's Department received a request for a welfare check after Shivers failed to appear for his job as a finance manager at a local business in Columbia. The LCSD responding officer arrived at Shivers' residence, located at 216 Carriage Hill Court, at approximately 11:31 am to conduct the welfare check. After getting no response at the front door, the deputy observed a body in plain view inside the master bedroom through a glass balcony door. Members of LCSD, including Crime Scene Investigators (CSI), arrived at the residence and a search warrant was later obtained for the home.
The investigation determined that the deceased victim was Roselynn Cedeno, age 45. Cedeno was the girlfriend of Shivers and the couple moved into the home in Lexington County in July of 2019. Cedeno had sustained multiple gunshot wounds to her body and numerous HPR .45 caliber shell casings surrounded her on the floor. There were no signs of forced entry into the residence.
Shivers could not be located at the home and his Ford F150 vehicle was also missing. LCSD classified Shivers as a "missing person" and began a nationwide search to determine his whereabouts.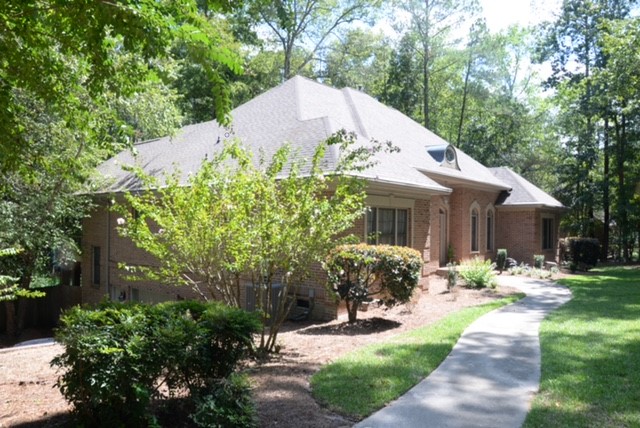 A search of the home revealed that numerous rounds of HPR .45 caliber ammunition were present in Shivers' home, matching the spent cartridge casings found by CSI at the crime scene. A gun box was located in the master bedroom closet for a .45 caliber Springfield XD firearm. However, the gun was missing from the box.
On September 5th, it was learned that Shivers had crossed the border into Canada. Testimony at trial established that Shivers had not previously alerted any friends or co-workers of his plans to travel to Canada. Shivers was observed to be alone in his Ford F150 when he was captured on video surveillance crossing into Canada at the Niagara Falls Rainbow Bridge location. LCSD also discovered that Shivers had purchased an airline ticket to London once he arrived in Canada. Utilizing numerous investigative tools, LCSD determined that Shivers had stayed at hotels after crossing the border and had purchased luggage and clothing within the last two days. LCSD also concluded that Shivers' cell phone appeared to have been cut off after he left Lexington County in the early morning hours of September 2nd.
LCSD and the U.S. Marshals Service notified Canadian authorities that Shivers was in their country. Shivers was arrested by the Toronto Police Services Fugitive Squad on September 5th at approximately 6:00 pm while he was waiting to board a flight to London at the Toronto International Airport.
Toronto Police Services secured the Ford F150 which was later transported back to Lexington County for processing. Once a search of the vehicle was conducted by LCSD, additional matching HPR .45 caliber ammunition was located. 
A forensic autopsy determined that Roselynn Cedeno sustained at least 7 gunshot wounds, including two gunshot wounds which entered her back. Multiple wounds were determined to have been inflicted while Roselynn was down on the floor. One projectile was removed from underneath the carpet padding and multiple other projectiles were recovered directly underneath the victim.
The missing .45 caliber Springfield XD firearm was not recovered. The S.C. Law Enforcement Division (SLED) crime lab conducted testing on the .45 caliber cartridge casings found at the crime scene. SLED generated a list of potential weapons consistent with the unique characteristics of the .45 caliber fired casings. The missing Springfield XD .45 model is included among firearms on the list which are known to be consistent with the fired casings.
In addition to SLED forensic scientists, witnesses at trial included members of the Toronto Police Services, who traveled to Lexington County from Canada. 
At sentencing, Deputy Solicitor Suzanne Mayes stated "our work towards community safety includes the responsibility to prosecute such cases to the fullest extent of the law." Roselynn Cedeno's son, and her father, also addressed the court regarding the profound impact of her loss on their family.
Shivers has been transported to the S.C. Department of Corrections to begin immediate service of the sentence.
Photo of Vincent Shivers